Interim Pastor: Reverend Peter Seiler paseilerjr@gmail.com
Secretary: Katie Thayil newhopefissels@gmail.com
Music Director: Troy Winemiller
Custodian: Mrs. Ann Bolyard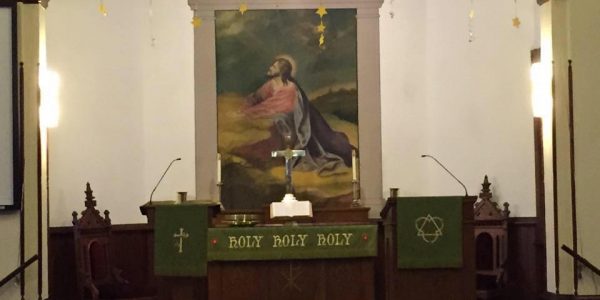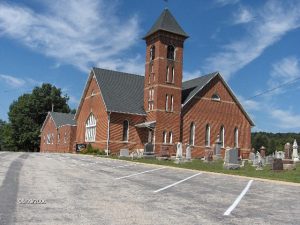 New Hope UCC Mission Statement:
New Hope UCC is a Christ-centered group of believers who practice sharing God's love through caring, support and outreach ministries to guide each other in our faith journey
New Hope Church beginnings go back to 1783, when two congregations built and shared a facility. They were Jerusalem Reformed Church and Jerusalem Lutheran Church. Several buildings and many, many years later, in 1998, the two congregations voted to become one congregation, and the name at that time was changed to New Hope United Church of Christ. So our history spans four centuries, and we continue to look ahead to the opportunities of being a church in mission.
We are located at 3426 Fissel's Church Road in Glen Rock. (Up on the hill behind New Hope Church is the campus of the Southern York County School District which includes the Susquehannock High School, Southern Middle School, and Southern Elementary School.) Our mailing address is P.O. Box 25, Glen Rock PA 17327
New Hope United Church of Christ is a member congregation of the United Church of Christ. The denomination has been engaged in "The Stillspeaking Ministry" Campaign since 2004, to remind us that God still has a lot more to say. The inspiration for the campaign was found in John Robinson's writings, pastor to the Pilgrims in the early 1600s, who pointed to the future saying, "….God hath yet more truth and light to break forth from his word."
New Hope Church affirms the Stillspeaking Ministry
–Where God is all-loving and inclusive
–Where the Church of Jesus Christ welcomes and accepts everyone as they are
–Where your mind is nourished as much as your soul
–Where Jesus the healer meets Jesus the revolutionary
–Where together we grow a just and peaceful world
The Vision of New Hope UCC: New Hope UCC will further God's presence in our community through vibrant worship and music, education and outreach guided by faith in God's Love