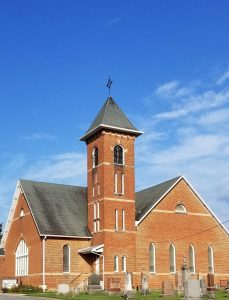 A Message from Pastor Dave
Welcome to New Hope "Fissels" Church. We are a congregation of the United Church of Christ, located in Glen Rock, Pennsylvania.
We invite you to learn and worship with us on Sunday mornings. Adult Sunday School is at 8:45 AM, worship is at 10 AM, with children excused for youth Sunday School during worship. Like all churches, we have been finding new ways to continue our ministry while helping to keep our congregation and the community safe during the coronavirus pandemic. Videos of our worship services and pastoral meditations can be found on YouTube and Facebook by searching "New Hope Fissels." We look forward to resuming our wide-ranging mission and fellowship activities which help spread Jesus' love, as the
pandemic is controlled. Even now, the work of the church goes on!
We believe the healing Spirit of Jesus is active in the world today as we share God's extravagant welcome on Sundays and throughout the week. I hope you will join us, either in person, or online.
Blessings, Pastor Dave Stewart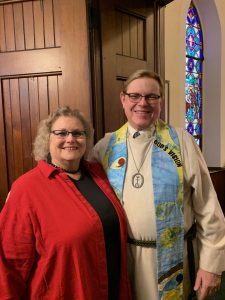 Pastor David comes to New Hope Church from Chicago, where he practiced as a family medicine physician in addition to being a part-time associate pastor. He recently retired from his medical career in order to pursue his pastoral calling full time here in Glen Rock. Pastor Dave says, "Jesus was a healer. As Christians, we, too, are called to be healers by spreading Jesus' love."