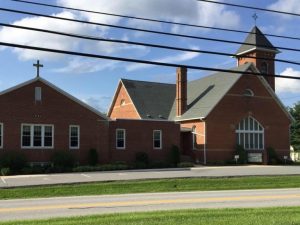 No Matter Who You Are, Or Where You Are On Life's Journey, You Are Welcome At New Hope Church!
A Message from the Pastor:
Greetings!
Welcome to New Hope United Church of Christ
In Glen Rock, PA
We are an enthusiastic church with members and friends dedicated to sharing Jesus' love through our words and deeds.
We invite you to learn and worship with us on Sunday mornings, to share in our many fellowship activities, and to become active in our mission opportunities.
The New Hope family spans many generations. We're your neighbors and friends in Glen Rock and the surrounding communities. We always greet visitors with a friendly smile and warmth that says, "You're welcome here."
We believe the healing Spirit of Jesus is active in the world today as we share God's extravagant welcome on Sundays and throughout the week.
I invite you to explore the website to see our upcoming activities. You may want to walk and meditate in our labyrinth, make music with our choir, come to one of our concerts, or put on your boogie shoes for our 50's Flashback this summer.
I hope you'll get to know the spirit-filled people of New Hope and share in our joy of loving God and God's people.
I look forward to seeing you soon!
Blessings Always, Pastor David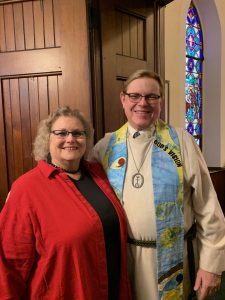 Pastor David comes to New Hope Church from Chicago, where he practiced as a family medicine physician in addition to being a part-time associate pastor. He recently retired from his medical career in order to pursue his pastoral calling full time here in Glen Rock. Pastor Dave says, "Jesus was a healer. As Christians, we, too, are called to be healers by spreading Jesus' love."